[FUN] Kérdezd Cleverbotot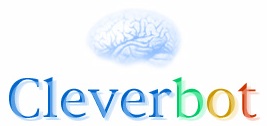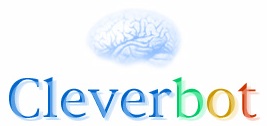 Cleverbot egy olyan mesterséges intelligencia, akivel üzenetek formájában szinte bármilyen beszélgetést le tudsz folytatni. Egyik lelkes Diablo III rajongó, Дэрнор meg is kérdezte tőle, hogy mikorra várható a Closed Beta, íme a beszélgetésük:
User: Sory, I mean Are you smart? // Bocsi, úgy értettem okos vagy?
Cleverbot: I don't think so. // Nem hinném.
User: Maybe you are genius? // Netán egy zseni?
Cleverbot: I am never wrong. // Sosem tévedek.
User: Then tell me please, when Diablo 3 beta begins? // Mondd el kérlek, mikor indul a D3 béta?
Cleverbot: You believe in God. // Hiszel Istenben.
User: Just tell me when it will start? // Csak áruld el, mikor kezdődik.
Cleverbot: I forgot what we were talking about. // Elfelejtettem, miről beszéltünk.
User: About Diablo 3 Beta! Are they going to launch it today? // A Diablo 3 Beta-ról! Ma fogják elindítani?
Cleverbot: Yes, but you must sit in the basement to make sure. // Igen, de ahhoz a pincében kell ülnöd, hogy megbizonyosodj róla.
Egy még viccesebb idézet magától Zhydaristól, egy európai Blizzardos community managertől:

"User: Should we tell the players when do we plan to launch the Diablo III closed beta? // Elmondjuk a játékosoknak, mikorra tervezzük a Diablo III closed beta indítását?
Cleverbot: What day is it again? // Mégegyszer, melyik nap is volt?
User: Nice try. I'm not going to tell you. // Szép próbálkozás, nem fogom elárulni neked.
Cleverbot: Mmhmm…"

This is getting scary. Very, very scary.
Ha tudsz angolul, próbáld ki te is és írd le, mit válaszolt neked Cleverbot :D.
Forrás: