Azok a játékosok, akiknek aktív a Diablo III a Battle.net accountján és játszanak a Heroes of the Storm-al kapnak néhány jutalmat. Méghozzá ingyenes hozzáférést a Lord of Terror-hoz (Diablo karakter), valamint, akik elérik a Heroes of the Storm-ban a 12. szintet, azok Diablo III-ban kapnak egy exkluzív portrait és pennantot. Itt még nincs vége! Akik Diablo III-ban elérik Season 4-ben a lvl 70-et, azok a Heroes of the Storm-ban megkapják a Shadowy Malthael's Phantom hátast is. Ez csak is és kizárólag a PC és MAC tulajdonosokat érintik. Grimiku a Blizzard egyik Community Managere tisztázta, hogy a konzolosokat, tehát az Ultimate Evil Edition-el rendelkezőket ez a promóció nem érinti. A promóció Szeptember 8. este 7 óráig tart!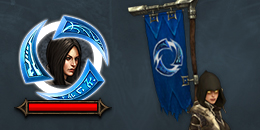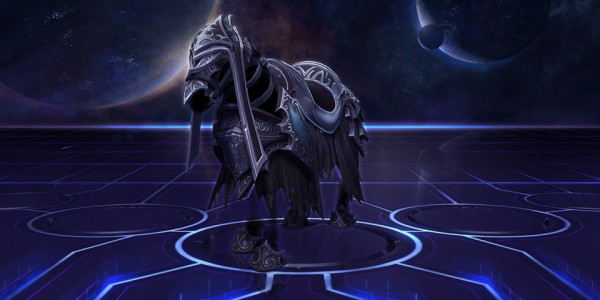 Originally Posted by Blizzard

Sanctuary's heroes and villains continue to invade the Nexus, and we're celebrating their arrival with wondrous rewards you can earn by playing each game!

Immediately following the next Heroes patch, any player with a Diablo III license on their Battle.net account will receive the Diablo Hero in Heroes of the Storm for free. Simply log in to Heroes of the Storm to claim the Lord of Terror and start unleashing hell on your foes. Don't wait though— this offer ends at 10:00 a.m. PDT on September 8!

The cross-universe rewards don't end there. Diablo III players who reach level 12 in Heroes of the Storm will also receive a unique pennant and portrait frame in Diablo III for PC and Mac. In addition, reaching level 70 with a Seasonal Hero in Season 4 and beyond gives you the shadowy Malthael's Phantom mount in Heroes of the Storm!

All of these goodies can be yours, nephalem—but are you brave enough to take on both Sanctuary and the Nexus? There's only one way to find out! We'll see you in the Nextuary (see what we did there?).

Originally Posted by Blizzard

I saw the news that reaching level 70 will grant a unique mount in Heroes of the Storm. I was wondering if the eligibility of this is checked for console accounts.

I'm glad you asked about this, and I'll be sure to mention it the next time we have a meeting with the dev team. However, this cross promotion is only for PC/Mac users, and the Ultimate Evil Edition is not eligible.
Úgy tűnik, hogy a Kanai's Cube által nyújtott bónuszok is megfognak jelenni az adatlapunkon. Egyenlőre nem árultak el több információt ezzel kapcsolatban, de tervbe van véve ennek a bevezetése.
Originally Posted by Blizzard

Can we please get the small quality of life change to our forum player profiles of the three powers we have cubed for our characters showing up on their profile?

Hello, everyone

Currently, our plan is to include powers granted via Kanai's Cube on the player profile. We do not have any additional details to share about this feature just yet, but we do appreciate the feedback and wanted to let you know that it's on the way.
Forrás: diablofans.com, us.battle.net