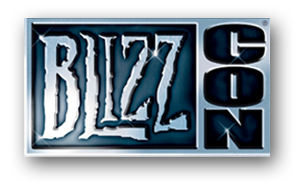 Már kaphatóak a virtuális Blizzcon-jegyek, melyekkel azok is élvezhetik streamen keresztül a Blizzcont, akiknek nem fussa repjegyre (+szállásra és egyébre).  A jegy 25 angol font/30 euróba fáj nekünk európaiaknak. Akik nem vesznek jegyet, azok is ingyenesen nézhetik majd a WoW Arena és Sc2 versenyeket a Blizzcon keretében. Érdemes lesz megvenni a vituális jegyet, mert sok Blizz-játékbeli tartalommal (WoW,SC2, D3) pl. portrék,, petek stb. leszünk gazdagabbak, további részletek később várhatóak.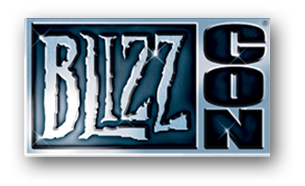 BlizzCon 2013 is just two months away, and we know everyone's excited to see what's in store. Even if you're not attending in person, you can experience of the sights and sounds of the show from home with the BlizzCon Virtual Ticket, available to order now at www.blizzcon.com. Now you can be a part of Blizzard's epic two-day gaming convention without having to wear pants—unless, of course, you've invited friends over to watch.

The BlizzCon Virtual Ticket will give you live online HD coverage of the event, taking place Friday, November 8 and Saturday, November 9 at the Anaheim Convention Center. You'll get access to both days of the show via two exclusive channels, including the developer panels, exclusive interviews, community contests, and the closing ceremony, along with on-demand replays and DVR functionality. Note that Virtual Ticket coverage will be available in English language only, so keep that in mind before you purchase.

Bonus Loot

Since we know everyone likes epic loot, anyone who orders a Virtual Ticket will also receive this year's BlizzCon-exclusive in-game goodies for World of Warcraft®, StarCraft II, Diablo III, and Hearthstone™: Heroes of Warcraft™ (details coming soon).

You'll also get access to an exclusive, limited-time online pre-BlizzCon merchandise sale featuring a selection of commemorative items that will be available for purchase at the show.* This special pre-BlizzCon sale is scheduled to take place over a 5-day period in the weeks leading up to the show, and will be followed by a public sale offering a more limited selection of items. We'll have more details on the pre-sale in the coming weeks.

Free WCS and Warcraft eSports Tournament Streams

Even if you don't purchase a Virtual Ticket, you'll still be able to catch plenty of BlizzCon action online for free. Coverage of the BlizzCon opening ceremony and this year's BlizzCon eSports tournaments—including the StarCraft II World Championship Series Global Finals and the World of Warcraft Arena Global Invitational—will be streamed for free in HD at www.blizzcon.com and the official WCS website.

For more information on the Virtual Ticket, check out the Virtual Ticket page or read the FAQ.

*While supplies last. All orders placed in the online pre-BlizzCon merchandise sale will be shipped from the United States; international shipping rates may apply.
Forrás: